Subject Code & Title :- BSBCRT611 Apply Critical thinking For Complex Problem Solving
Task summary :- This project assessment task requires you to apply critical thinking for complex problem solving in an organisation (real or simulated).
This assessment is divided into 3 (three) parts:
Part A: Scope problem solving process
Part B: Lead solution development process
Part C: Refine solution for implementation
You will complete the assessment tasks in a real organisation your current workplace can be used. If you are not working, select a workplace / organisation you are familiar with.
BSBCRT611 Apply Critical thinking For Complex Problem Solving Assignment
Required :
1. Lead the process for addressing at least one complex workplace issue up to the point of implementation.
2. Identify task objectives and risks involved with pursuing identified problem
3. Research legislative frameworks and applicable frameworks for identified problem
4. Calculate resources required for solution development process
5. Facilitate others in idea generation for possible solutions
6. Present proposed solution to key stakeholders
7. Use feedback to revise solution to achieve stakeholder approval
8. Seek necessary approvals for the implementation of the solution.
9. Access textbooks/other learning materials
10. Access templates via Canvas
11. Computer with Microsoft Office and internet access
Timing
a. Your assessor will advise you of the due date of this assessment via Canvas.
Submit
1. This completed workbook.
2. Power point presentations / handouts / templates
Assessment criteria :-
For your performance to be deemed satisfactory in this assessment task, you must satisfactorily address all the assessment criteria. If part of this task is not satisfactorily completed, you will be asked to complete further assessment to demonstrate competence.
Re-submission opportunities
You will be provided feedback on your performance by the Assessor. The feedback will indicate if you have satisfactorily addressed the requirements of each part of this task.
If any parts of the task are not satisfactorily completed, the assessor will explain why, and provide you
written feedback along with guidance on what you must undertake to demonstrate satisfactory performance. Re-assessment attempt(s) will be arranged at a later time and date.
You have the right to appeal the outcome of assessment decisions if you feel that you have been dealt
with unfairly or have other appropriate grounds for an appeal.
You are encouraged to consult with the assessor prior to attempting this task if you do not understand any part of this task or if you have any learning issues or needs that may hinder you when attempting any part of the assessment.
Task 2 – Project work :
You are required to select an organisation in order to complete this assessment. An organisation can be a business, charity, association, not-for-profit enterprise or government body.
You may select your own organisation (for example, your own business or one you plan to start); an organisation you have access to, such as a business owned by a friend or family; or your current
employer. Alternatively, you can create a hypothetical organisation for the purpose of this assessment.
Prior to commencing this assessment task, you must discuss your chosen organisation with your
trainer.
Part A: Scope problem solving process
This task will require you to identify a complex issue for resolution within your job role. To achieve this,
complete the following :
1.Describe your organisation's and your job role within that organisation
2.Identify a complex issue within your job role
3.Describe what legislative frameworks and organisational policy / procedure are applicable to the issue you've identified
4.Describe objectives and risks involved in pursuing the problem you've identified.
After completing this task, submit the PowerPoint presentation that you would use to present the information in points 2-4 to relevant stake holders.
BSBCRT611 Apply Critical thinking For Complex Problem Solving Assignment
Part B: Lead solution development process
This task will require you to lead a solution development process. For this, you will need to :
1.Identify the relevant stakeholders in your organisation.
2.Facilitate an ideation session with the stakeholders to develop solutions to the problem identified in Part A. Use one of the following approaches during the session: Brainstorming, Brain writing, Mind mapping, Provocation, Worst Possible Idea.
3.Evaluate the formulated solutions using critical thinking techniques. Describe what technique you used (e.g. Six Thinking Hats) and how it helped you evaluate the solutions.
4.Apply a decision-making process to select the most viable solution. Follow these seven steps:
Step 1: Identifying the decision
Step 2: Gathering relevant information
Step 3: Identifying alternatives
Step 4: Weighing the evidence
Step 5: Selecting the best solution
Step 6: Taking action
Step 7: Reviewing the decision
After completing this task, submit the PowerPoint presentation that you would use to present your proposed solution to relevant stakeholders.
Part C: Refine solution implementation
This task will require you to seek feedback in order to revise and refine your proposal before seeking approval for implementing the selected solution. To achieve this complete the following:
1.Contact relevant stakeholders to seek feedback on your proposed solution. Fill in the table below: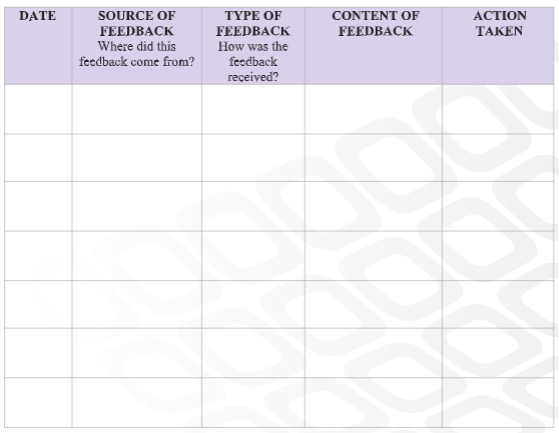 2.Describe how the feedback given has been used to revise the solution proposed.
After completing this task submit the PowerPoint presentation that you would use to present your revised proposed solution to relevant stakeholders in order to seek approval.
ORDER This BSBCRT611 Apply Critical thinking For Complex Problem Solving NOW And Get Instant Discount
Read More :